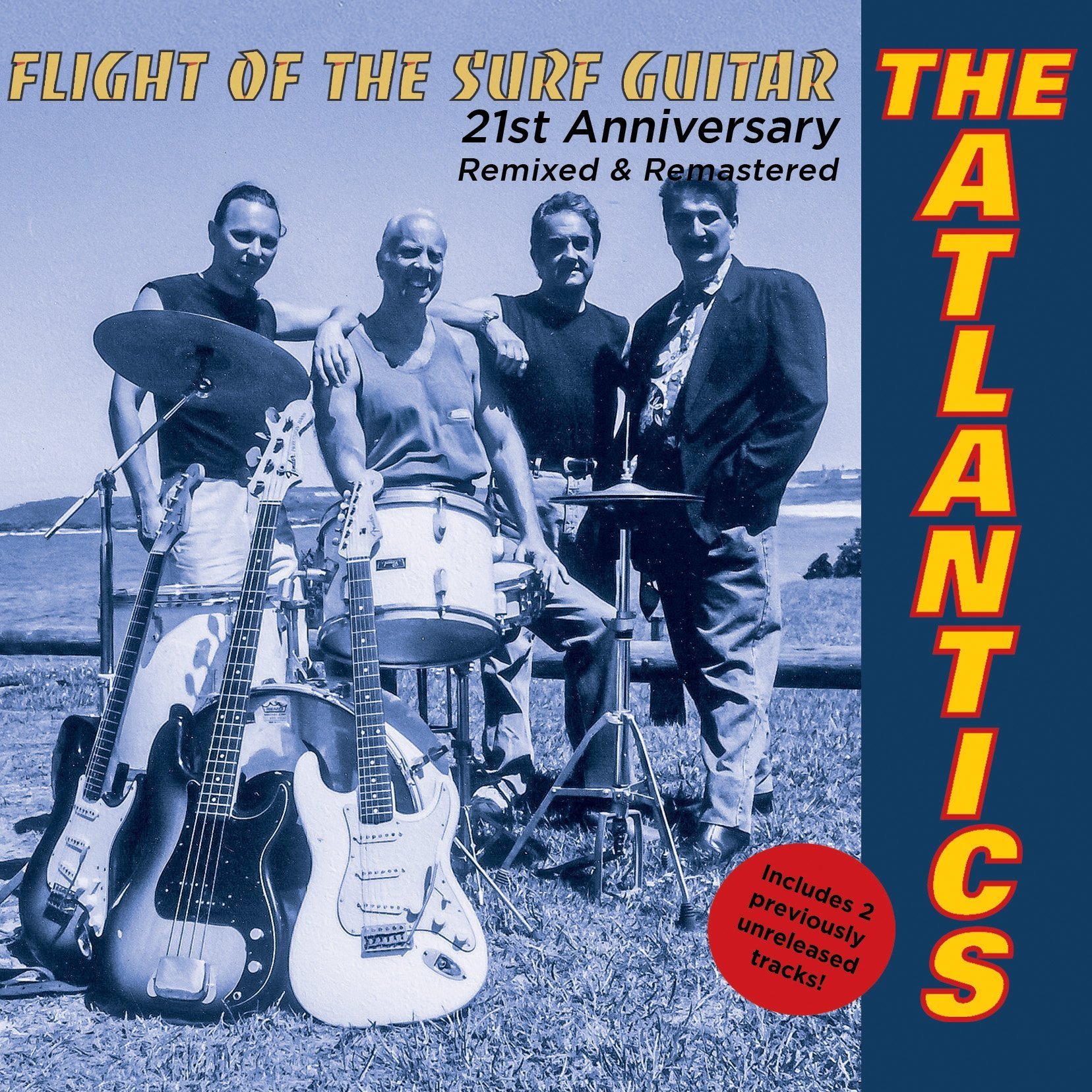 Flight of the Surf Guitar 21st Anniversary Edition
In 1963 The Atlantics were at the forefront of surf music in Australia, with their classic surf instrumental "Bombora" sitting for eight weeks at No. 1 in the Top 40 charts around Australia.
In 1999, in response to a growing demand from surf music enthusiasts around the world, The Atlantics – Peter, Jim, Bosco and new member Martin, got together in the studio for the first time in thirty yea…
Digital Downloads
Buy CDs & DVDs
PLEASE NOTE: due to the current global crisis we're unable to sell physical items outside Australia. If you would like a physical product please visit to Leo's Den (UK & Europe), Amazon (USA).